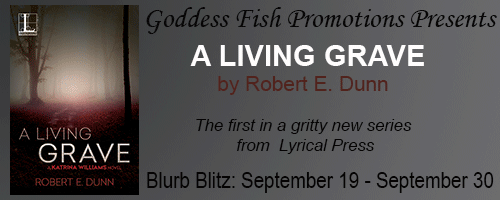 This post is part of a virtual book tour organized by
Goddess Fish Promotions
. The authors will be awarding digital copies of both books on tour to a randomly drawn winner via rafflecopter during the tour. Click on the tour banner to see the other stops on the tour.
The first in a gritty new series featuring sheriff's detective Katrina Williams, as she investigates moonshine, murder, and the ghosts of her own past…

BODY OF PROOF

Katrina Williams left the Army ten years ago disillusioned and damaged. Now a sheriff's detective at home in the Missouri Ozarks, Katrina is living her life one case at a time—between mandated therapy sessions—until she learns that she's a suspect in a military investigation with ties to her painful past.

The disappearance of a local girl is far from the routine distraction, however. Brutally murdered, the girl's corpse is found by a bottlegger whose information leads Katrina into a tangled web of teenagers, moonshiners, motorcycle clubs, and a fellow veteran battling illness and his own personal demons. Unraveling each thread will take time Katrina might not have as the Army investigator turns his searchlight on the devastating incident that ended her military career. Now Katrina will need to dig deep for the truth—before she's found buried…

*****

"True Detective" meets H.P. Lovecraft in this chilling novel of murder, mystery, and slow-mounting dread from acclaimed author Mary SanGiovanni . . .

It begins with a freak snowstorm in May. Hit hardest is the rural town of Colby, Connecticut. Schools and businesses are closed, powerlines are down, and police detective Jack Glazier has found a body in the snow. It appears to be the victim of a bizarre ritual murder. It won't be the last. As the snow piles up, so do the sacrifices. Cut off from the rest of the world, Glazier teams up with an occult crime specialist to uncover a secret society hiding in their midst.

The gods they worship are unthinkable. The powers they summon are unstoppable. And the things they will do to the good people of Colby are utterly, horribly unspeakable…
Enjoy an Excerpt from A Living Grave:
"I know your Uncle Orson," he said. "Been fishing with him more times than I can remember."
I crouched to be close to the ground and kept poking around the body with my stick, then sketching things in the pad. Clare's talk was actually soothing to hear. Normal, even though he was doing it to keep his mind off of something not normal in his life at all.
"Your daddy too. Way back when."
I think I nodded, reacting more to the sound than his words. Tossing my stick aside, I stood, then circled the body. Each time I stopped I added to my sketches. I had to force myself to look into the face. Into where the face had been. I sketched. Then I looked away. I sketched her hair. Then I looked away.
"There are monsters in the woods," Clare said, his back still to me. I was listening then. "It used to be a joke. When I was a kid, people talked about Momo, the Missouri monster. It was like a local Bigfoot. But the real monsters are people, aren't they?"
I didn't answer him.
"Perverts." He spit the word out. "Monsters that do that to children. There isn't hate big enough for them nor a hell deep enough. This will rile some people up. He lives in one of those piece-of-crap mobile homes in that big development off of F Highway. You know, over by the McKenna farm."
"Who does?" I had stopped writing and was paying very close attention to Mr. Bolin at that point.
About the Authors: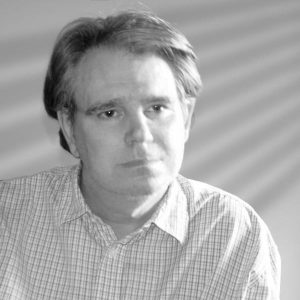 Robert Dunn is the author of the novels The Red Highway, The Dead Ground, and Behind the Darkness. He can be found online at robertdunnauthor.blogspot.com or on Twitter at @WritingDead.
Website | Facebook | Twitter
Buy A Living Grave at
Amazon
,
iBooks
,
Google
,
Kobo
, or
Barnes and Noble
.
*****
Mary SanGiovanni is the author of the Bram Stoker nominated novel The Hollower, its sequels Found You and The Triumvirate, Thrall, and Chaos, as well as the novellas For Emmy, Possessing Amy, and The Fading Place, as well as numerous short stories. She has been writing fiction for over a decade, has a masters in writing popular fiction from Seton Hill University, and is a member of The Authors Guild, Penn Writers, and International Thriller Writers. Her website is marysangiovanni.com.
Website | Facebook | Twitter
Buy the book at
Amazon
,
iBooks
,
Google
,
Kobo
, or
Barnes and Noble
.