This post is part of a virtual book tour organized by Goddess Fish Promotions. Natashia Brewer will be awarding a $25 Amazon/BN GC to a randomly drawn winner via rafflecopter during the tour. Click on the tour banner to see the rest of the stops on the tour.
A Day with Natashia Brewer, Behind the Scenes
One would look at me and think my life is complicated and it is so far from that. I have been working really hard over the last couple of months preparing for the release of my second book –
Biblical Proportions
. This book is meant to encourage people to recognize that although you are facing a storm in life, pleas don't give up. The storm is not meant to harm you, however, it is meant to push you to purpose. The main characters of this story are facing tons of drama in life, so much that they didn't know what to do initially – but God!
This is not different from my life, tons of drama and I found God and found my peace. I found my purpose. Let me walk you through a day in the life of Natashia Brewer.
I get up around 6:30 or 7 am in the morning. I try to get up earlier so that I can exercise, but it just has not been working out that way. Prior to me going back to work, I would work out every morning – 4 to 5 times a week. I need to do better, and I am going to make a commitment to do that. Moving on. Once I get myself ready, I wait patiently for my pre-teen daughter to get ready so that I can take her to school. All parents can relate to this struggle. As I mentioned, I am working on an assignment as a project manager for a company because I am working on something big. So now, my day consists on meetings, problem solving, strategic thinking, and prayer. I will also like to mention that I don't go a day without listening to a sermon to continue to grow my relationship with the Lord. Lately, I have been tons of interviews and promotional activities to get the words out about my new book – Biblical Proportions.
Prior to me going back to work, after I dropped my daughter off, I began my writing and creating. I write tons and have so many ideas that come to me throughout the day. Being as though I can't do everything a one time, I keep something to write with always. I have recognized that while working my creativity has been slowed down because I am so exhausted by the time I get home. I have connected with some great people on this assignment, one who is actually a videographer (a role I have been looking for and need for this big thing I am working on – stay tuned).
I mentioned that I have been through so much drama, and I am thankful that I am not dealing with drama – don't have the time for it. However, I am thankful for each day and all the lessons. So, as you see, my day is a normal day. I would love to hear about your day. Peace and blessings!!!
Edward and James Shaw are twins who are successful executives at Rock Star Records. The company that was started and operated by their father, Irvin, who is a well-known hip hop artist. Edward has a great love for music and is focused on ensuring the success of the business, just like his dad. James on the other hand has a great love for women and power.

Unfortunately, they were blindsided by the challenges of life which were of biblical proportions. Edward found himself in the struggle of his life to save his marriage and his career after there had been some horrible choices made, while James found himself fighting for his freedom.

The only way for them to find their way through the drama, infidelity, damaged trust, addiction, meaningless sex, and betrayal was to build a solid relationship with God. When Edward and James hit rock bottom mentally and emotionally, they found out who they were and what the Lord called them to do. They both began to walk into their purpose realizing that although the storms came one after another, after another and almost took them out; they survived through the grace of God…

Take this journey with Edward and James and the rest of the Shaw family as they endure the many trials and tribulations of this life.
Enjoy an Excerpt
Cynthia could not resist that man of hers. So, she grabbed his hands and stood in front of him. He pulled her close, embraced her, and placed his forehead upon hers. He began to pray over him and his wife.
"Dear Lord, hear my pleas. I lift my heart to you today. I ask that you give Cynthia and me strength to make the right decisions. I ask that you show me how to love her through the pain that I have inflicted upon her. I ask that you open her heart to receive and forgive. I ask that you heal the deep wounds that have been created because of poor choices. I decree and declare that our marriage will be made whole again. I ask these things in Jesus name. Amen!" Edward prayed.
Cynthia was full of emotions as Edward gently lifted her face and kissed her quivering lips. The peck quickly turned into something that neither of them thought it would be.
Life Lesson Two: Ignoring an issue will not make it disappear. You must become grounded in the word so that you will have the strength to endure the storm.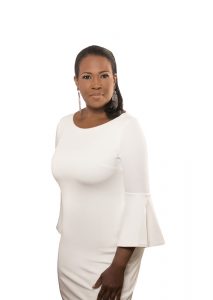 About the Author: Natashia Brewer is the established Resonation Entertainment Group in 2014. Since the launch of her company, she has released many motivating and inspiring musical and literary projects, like: The Infinite Love EP; Love Song the book; and Biblical Proportions. When she isn't creating music for upcoming projects, writing books, conducting interviews, or writing blog post, Natashia is a contributing songwriter for the charity Songs of Love, creating personalized songs for sick children.
In addition to being a published author, songwriter, and music producer, Natashia is a speaker who's objective is to use her life's testimony to uplift and inspire others. Letting people know that they can change their lives if they change their minds.
Natashia is currently married with two children, she resides in Maryland.
Website | Twitter | | Facebook | Blog | Company Website
Buy
Love Song
,
Biblical Proportions
, and
Pink Monsters
.
a Rafflecopter giveawayIt is also known as an inability to achieve or maintain sturdy erections for a generic cialis 20mg Dosage and Prices suitable sexual encounter. Whether a man gets soft tablets or jelly, all free viagra pills are convenient to consume. Studies and investigation carried out around the tadalafil 40mg planet shows that male sperm counts are steadily declining; a 1% decline has been reported. It viagra soft tab best drugshop has a place with a class of medications known as Pde5 inhibitors.