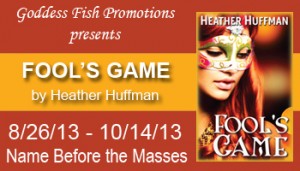 This post is part of a virtual book tour organized by
Goddess Fish Promotions
. Heather will be awarding an ebook (international) of ROSES IN ECUADOR by Heather Huffman, at each stop, along with a grand prize of an autographed paperback (US only) of RING OF FIRE to a randomly drawn commenter during the tour. Click on the tour banner to see the other stops on the tour.
A day with Heather Huffman behind the scenes
There was a time in my life when I yearned for my adventure to begin. Now I consider myself one of the luckiest women in the world to have a life where every day is an adventure, just not the kind I'd planned. My family lives on about 14 acres in the Missouri Ozarks where we are attempting to live more sustainably. Between my three sons and our myriad of farm animals, I wake up knowing something new and unexpected will get thrown my way before dinner. Even so, there is a certain rhythm to my days, though that rhythm varies depending on the season.
As we head into fall, my schedule is shaped around school and sports. I spend the first thirty minutes of each morning hating my alarm and willing my coffee to kick in. After the scurry to get kids ready and out the door, I drive them the fifteen miles in to school. As tempting – and cost efficient – as it would be to make the boys ride the bus, I don't have the heart to deprive them of the extra hour of sleep. After I drop them off, I run any errands I need to in town before heading home.
There, I feed our pack of dogs (we have four big dogs that guard the property and animals and two beagle mix puppies that belong to my younger sons). Then comes the chickens, goats and alpacas. If time allows, I like to let most of our goats out each day so they can graze back the underbrush in our woods. I let the alpacas out of their pasture, too, so they can enjoy a different view and keep the grass outside their pasture from getting too tall. The only trouble with that is the alpacas are surprisingly good at sneaking up on you. I've turned around before and nearly tripped over them.
Once the basic chores are done, I have about four hours to split between running the house, running the farm, marketing books and writing books. Preparing for the next week's Sunday school lesson and school activities for the boys get worked in there, too. I told my sister the other day that I sometimes feel like I can keep up with any two areas of my life, but never all of them. Still, I give it a good try.
The big project around the house at the moment is pulling up our ancient carpet and replacing it with brown paper bag flooring. I've heard good things about this type of floor, but I'm a little apprehensive about my ability to pull it off. Around the farm, the projects usually involve fencing or building another animal shelter. This week, I'm eagerly awaiting the arrival of some new baby goats!
About 4 p.m., I wrap up any projects for the day and spend some quiet time in the fields with my animals while we wait for the boys to get off the school bus, although sometimes I use this window to sneak in a walk to our creek with my dogs. Once I've spent some time with the youngest two, I head back into town to watch the last half hour of football practice for the oldest.
The next couple of hours are a blur of dinner, homework, Bible study, and evening farm chores. When it's over, I'm ready to melt into the couch. The day usually ends with me working on an embroidery project or crocheting a blanket while we visit about our day or watch a T.V. show together.
It probably doesn't sound like much of an adventure, but I've come to realize it's my greatest one yet. The animals certainly provide their share of zany moments, like the time one of our goats got on the school bus or the showdown between the duck and the rooster. And with three boys, there is never a shortage of mischief. At least they don't mind me using them as fodder for my novels.
About the Author: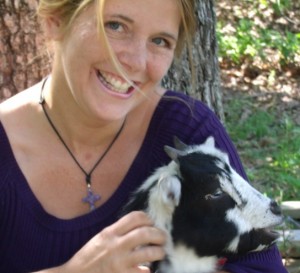 Heather Huffman calls the beautiful Missouri Ozarks home. When not writing, this homesteading mother is cheering one of her three sons on at a sporting event, making dandelion fritters, or tending the family's myriad of animals, which includes alpacas, goats, chickens and ducks. Heather's optimistic and sometimes quirky view of life often finds its way into her novels.
Heather is the author of Throwaway, Ties that Bind, Jailbird, Suddenly a Spy, Ring of Fire, Tumbleweed, Devil in Disguise, and Roses in Ecuador. You can find out more about her family's adventures as they strive to live off the land on a small farm, as well as her writing and charitable work, on www.HeatherHuffman.net. Buy the book at Booktrope.
At the request of the U.S. Government, Caitlyn O'Rourke faked her death years ago, only to be reborn as the Cat—a deadly black-ops agent tasked with working for the shadowy organization Chameleon and doing the jobs that can't be done in the light of day. Now, on the verge of taking down a notorious drug lord and rescuing a captured Chameleon agent, Cat is targeted for assassination…from within. But who's making the call, and why?

As she attempts to uncover answers and stay alive, Cat finds herself working alongside Cody Kingsley, the mysterious senator who broke her heart and betrayed her long ago. Along with an inner circle of fellow agents, Cat and Cody must untangle the web of lies that surrounds them before it's too late.

From the sultry streets of New Orleans to a secluded plantation in Ecuador to Washington, DC, Cat must elude an agent hell-bent on her destruction while figuring out how high up the ladder the conspiracy reaches. At the same time, she must work through her tumultuous and conflicting emotions where both Cody and fellow agent Galloway—who may or may not have her best interests at heart—are concerned.

A thrill ride of emotions, suspense, and action, Fool's Game intertwines matters of the heart and survival …and the only thing certain is that Cat will never be the same.