Long and Short Reviews welcomes Michele Summers who is with us today to celebrate the upcoming release of her newest book Sweet Southern Trouble. Leave a comment for a chance to win a copy of the book (US only please).
A day in the life of Michele Summers
I'll keep this brief and spare boring you to tears or worse to sleep! Unfortunately, my daily routine is not very exciting or glamorous. Most mornings I stumble out of bed around 6:30 and barely kiss my daughter goodbye as she heads to high school. My son, a freshman in college, most likely has woken me up the night before with a text, imparting some sort of sports trivia or just to say Hey…which I love, but not at 2:00am. Then I head out the door rain, sleet, snow, or sunshine for my morning walk with my sweet neighbor who happened to also be my 7th grade Language Arts teacher! She was awesome then and she's still awesome today, making my morning walks worth the effort. After a quick breakfast, usually eaten standing over the sink…I know, so unhealthy, but at least it's yogurt with fresh fruit, I spend approximately six hours working my day jobs, as an interior designer and project administrator for my brother-in-law's commercial painting company. By 3:00pm, I'm hauling ass, late as usual, to pick my daughter up from school and cart her to one of her many tennis clinics or matches. In between tennis practice and before dinner, I have maybe, if I'm extremely lucky and focused, two hours to write. Most days that time frame is broken up with interruptions, errands, laundry, food prep, etc. but I've gotten into the habit of setting a timer to make sure I put in those hours before calling it a night. Needless to say, my word count suffers during the week so I try and make up for it over the weekend. Exciting stuff, right??? But I'm almost certain my day is not much different from most working mothers. We are the ultimate multi-taskers. We could win a gold medal. Every. Damn. Time. Okay, it's over now…you can wake-up or stop gnawing your arm. I won't bore you anymore…;-)))
Thanks for having me!
An ambitious Southern belle
Marabelle Fairchild knows she's a gal who can get things done. Feeling unappreciated at the exclusive private school where she's a kindergarten aide and varsity tennis coach, Marabelle determines to score with the next big fundraiser. What she doesn't expect? A smokin' hot football coach to throw her off her game…

A reclusive NFL bachelor…
NFL coach Nick Frasier is Raleigh's most eligible bachelor, but he wants to focus on his career…not his playboy status. He doesn't need a smart-mouthed, pint-sized kindergarten teacher pestering him. So he cuts Marabelle a deal—in exchange for Nick sponsoring a bachelor auction starring him and his gorgeous celebrity pals, Marabelle will pose as his fiancée to ward off unwanted advances.

What could possibly go wrong?
About the Author: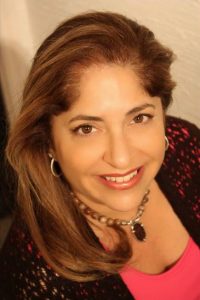 MICHELE SUMMERS writes about small-town life with a Southern flair, and has her own interior design business in Raleigh, North Carolina, and Miami, Florida. Both professions feed her creative appetite and provide a daily dose of humor.
Website | Facebook | Twitter
Buy the book at
Amazon,
Books-A-Million
,
Barnes & Noble,
Kobo,
Chapters,
iBooks,
or
Indiebound
.