Long and Short Reviews welcomes Dane Cobain, whose No Rest for the Wicked was recently released.
A Day in the Life of Dane Cobain, Author of No Rest for the Wicked
Hi, folks! My name's Dane Cobain, and I'm a writer, poet, musician and social media marketer from the UK. My debut novella, a supernatural thriller called No Rest for the Wicked, was released by Booktrope's Forsaken imprint on June 11th, and so when I was asked if I'd be interested in writing a guest post for Long and Short Reviews, I jumped at the chance!
I loved what Pearl R. Meaker did in her guest post, and so I thought that, as I've never done a post like that about my writing, I'd give it a go! What follows is my secret to cramming in 16-18 hours of work every day, so listen closely…
07:45 AM: My first alarm goes off. I grunt, turn the alarm off, roll over and go back to sleep.
08:10 AM: My second alarm goes off. At this point, I know that if I don't get out of bed, I'm going to be late for work. I pull on some clothes, pick up my rucksack, put my book and my lunchbox inside of it and walk to the bus station.
08:35 AM: I jump on the bus to work.
09:00 AM: I arrive at work, log on to my computer and get to it. Even when I'm at work, I pick up all of my writer e-mails, and I tend to work pretty fluidly. It's not unusual for me to be pushing my books on work time, but then it's not unusual for me to be doing unpaid overtime at home, either.
13:00: Lunchtime. I use this opportunity to catch up with all of my personal e-mails and to do a few bits and bobs on my website. A lot of my writing buddies are from America, and so I tend to get loads of e-mails and notifications from them when I'm asleep, due to the time difference. My lunch break is my opportunity to catch up with them all. If I have any time left after that, I read my book for a while.
14:00: Back to work!
17:30: I finish work and leave at 5:30 on the dot.
17:37: My bus arrives and I head home.
18:15: I get home and hop pretty much straight on my computer – sometimes, I leave it turned on, so I don't even need to wait for it to boot up. I have a unique method of working which I call 'the schedule' – basically, I listen to music while working, and I change activity at the end of each song, alternating between doing stuff on my computer, tidying my house and writing. I'm pretty obsessive about it, because it's the only way to get things done! At some point, I cook dinner and make my lunch for the following day, I go for a jog (whilst memorising poetry) and a shower, and I spent half an hour listening to an audiobook.
23:00: This used to be my cut-off point – I didn't do anything productive after 11, because I wanted to be able to sleep. Then, I realised that sleep is overrated, anyway! Now, between 11 PM and midnight, I work on the RPG game that I'm creating!
00:00: At this point, I do some work for Forsaken, the horror imprint that publishes my work. As well as being on the roster as an author, I also help to market the imprint and to guide our authors through the publishing process. There's usually quite a lot for me to do!
01:00: 1 AM is the new 11 PM – it's my cut-off point for productivity. At this point, I usually do some colouring in to help me to relax a bit, and then I go to bed.
So there you have it – that's what I get up to on a typical weekday! As you can see, there's always something going on. I have a lie in on the weekends (because Charles Bukowski said that you should never get out of bed before noon), but then I usually work until later into the night, too. Plus, I don't have to go to work on weekends, so I get loads done – I wrote this article on a Sunday evening.
Thanks again to Long and Short Reviews for having me, and please do check out No Rest for the Wicked and let me know what you think! You can find me on Facebook and Twitter if you'd like to keep up with me – at least, you can try!
When the Angels attack, there's NO REST FOR THE WICKED.
Father Montgomery, an elderly priest with a secret past, begins to investigate after his parishioners come under attack, and with the help of Jones, a young businessman with an estranged child, Montgomery begins to track down the origin of the Angels.

The Angels are naked and androgynous. They speak in a dreadful harmony with no clear leader. These aren't biblical cherubs tasked with the protection of the righteous – these are deadly creatures of light that have the power to completely eradicate.

When Jones himself is attacked, Father Montgomery knows he has to act fast. He speaks to the Angels and organises a final showdown where he's asked to make the ultimate sacrifice.
About the Author: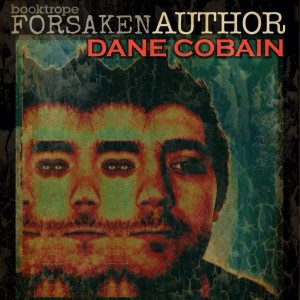 Dane Cobain is a writer, poet and musician from a place you've probably never heard of, somewhere in England. When he's not writing books, he's reading and reviewing them on his book blog – SocialBookshelves.com – or working at his day job in social media marketing. Find him at Facebook or follow him on Twitter @DaneCobain.
Buy the book at Amazon or Barnes and Noble.