A Day in the Life of a Fantasy Author
Suzanne Johnson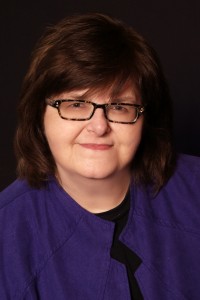 There's no better life than that of an author of paranormal fantasy. Glamour, excitement, adulation. It's all there.
On a typical day, after sleeping until mid-morning, I shuffle, coffee in hand, to check email. Then I down a box of bonbons while reading the pages I wrote last night after returning from a weeklong trip to the French countryside to feed my muse and…
Oh, wait. I was dreaming. Sorry about that.
Actually, it is 6: 15 a.m., and I'm crawling out of bed, bleary-eyed because I was up working until six hours ago. I check email, shower and dress quickly, and trot downstairs to feed my two elderly dogs, who are sitting beside their empty bowls with recriminating expressions on their graying faces. My "parental" duties thus met, I grab a diet soda and a protein bar, throw both in my purse, and rush out.
I might or might not take out a bag of trash along the way. Because this is the glamorous life.
By 7:15 a.m., I have assumed the guise of my Day Job, where I am the mild-mannered editor of a university magazine. The drama of the job rises throughout the morning as I segue from the thrill of writing obituaries for dead alumni to crunching budget figures for the new fiscal year.
At noon, my brain fairly pickled from dead folks and production numbers, I open up my "to do" file—a thirty-page document filled with blogs to write, interviews to do, workshops I'm teaching, and book deadlines, all organized by date. So paranoid am I about losing this document—and thus my life—that I first back it up to my cloud drive even though I know I did it last night.
For the next hour, I work on whatever has the hottest deadline, check it twice, and send it to whoever is waiting for it. (Yes, as I write these lines, it is half past noon on a Friday.)
From 1:00 until 5:00 p.m., my soul is again owned by the day job, where this week I'm frantically proofing copy for the Fall 2013 issue, due to the printer by the end of the day. I finish with fifteen minutes to spare, time I spend returning the phone call of an older gentleman who needs his address changed and mine was the first number he found. Being hard of hearing himself, apparently, he feels the need to impart this information in a full scream just in case I'm hard of hearing, too. I have a headache.
After a lengthy five-minute commute (hey, there are advantages to living in a small college town), I get home, pick up my mail, and enter the house to find the same two elderly dogs sitting by the same two empty bowls with the same accusatory looks on their same graying faces. They do not want to hear about my day. They want to hear about when dinner is coming.
I proceed to dispense more Pedigree before throwing raw spinach in a bowl, tossing in a few shrimp and sliced strawberries on top of that, and drowning the whole mess in balsamic vinaigrette. Yes, every night. Sometimes I have chicken instead of shrimp. My needs are simple.
I eat my paltry low-carb dinner while watching PBS programming to enrich my mind…Oh, okay. I eat while watching the latest episode of "Ice Road Truckers" or "Big Brother" or "Gator Boys." Give me a break. I've dealt with dead people and misplaced modifiers and screaming address-changers all day.
At 7:30 p.m., after making sure the elderly dogs are settled and snoring happily from their respective corners of the front hallway, I head upstairs and crank up the computer, staring in horror at the things still unchecked for the day on my "to-do" file. I finish those by 9 p.m., at which time—finally—I can begin writing.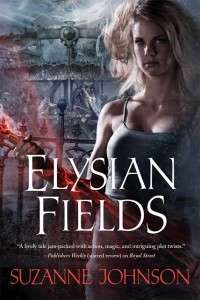 For three hours, or until exhaustion sets in, I play with Cajun mermen, devise new spells for wizards to cast, churn up sexual tension between my heroine and her partner, decide what morally ambiguous actions my elves will next take, burn down a house or two, and craft everything as carefully and cleanly as I can.
Those three hours are priceless (and, I should add, expand greatly on most weekend days, so that I can actually finish multiple books a year). Those three hours are the reward that makes the rest of the day worthwhile.
Because this being an author thing? There's no better life, even without the bonbons.