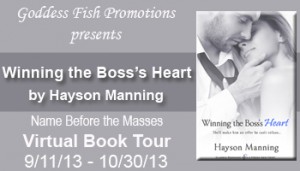 This post is part of a virtual book tour organized by
Goddess Fish Promotions
. Hayson will be awarding a $50 Amazon GC to a randomly drawn commenter during the tour. Click on the tour banner to see the other stops on the tour.
A Chilly Bin is a what?
When Word Worlds Collide
I'm a small town gal and I love small town settings. Towns, where neighbors collect your mail, feed the cat and deliver casseroles when life throws an unexpected curveball. I'm from New Zealand originally where pretty much every town is small compared to when I lived in Los Angeles and London. What better place to set Winning the Boss's Heart than a small coastal New Zealand town. Perfect. My editor, whom I adore, lives in Virginia, USA, and going through edits became a lesson in how words mean totally different things.
An entrée is a main then what's a starter?
I see the confusion. I used to confuse myself travelling around the US. In New Zealand we have an entrée followed by a main, which is completely the reverse of having a starter then an entrée. Mind you, if I'm at the Cheesecake factory all bets are off and I go straight to pudding. Wait, I mean dessert.
You have tea for dinner?
When I grew up dinner was called tea. My aunt still asks what do I want for tea. A bit of milk, skim if it's available brings a blank stare. Ed commented that my characters didn't seem to eat a lot, but powered through a lot of tea, which she thought was odd. Dinner is back on the menu.
Isn't queue a letter of the alphabet?
I was at my son's school outing in Los Angeles. A side note: Never volunteer to take a group of eight year old boys who have dined out on sugar for breakfast to the Natural History Museum, unless you want to see them try and climb through the glass and dismember a Woolly Mammoth). I asked the boys to form a queue which of course brought me nothing but blank stares. Flustered and feeling like I was herding feral cats, one child finally asked. "You want us to line up? You know that queue is a letter of the alphabet only". Yes, well, lesson learned and I was rooting for the Woolly Mammoth.
Bugger Me Sideways
A quick history of New Zealand slang. I grew up being called a 'little bugger' by my grandma. It's an affectionate term for a little terror. I still have no idea what she meant. I had a character in Winning the Boss's Heart utter "Well, bugger me sideways." My lovely Ed was perplexed by the term and couldn't figure out what it meant. The character was surprised, but I can see that having never heard the term before could be perplexing.
Do you mean a bin full of chilies?
Lovely Ed wrote that in a comment box. It was 3 a.m. I was chock to the gills with Turkish coffee, doing edits and I'd turned my internal convert NZ speak to US dictionary off. I cackled like a Macbeth witch. I had written that Billie, my heroine was in the kitchen looking for a chilly bin. If she were in Australia she'd be looking for an esky. In California she'd be looking for the cooler. Three countries, three different meanings.
There were a couple of small-town New Zealand expressions I let slide through. I wonder if anyone will notice.
About the Author: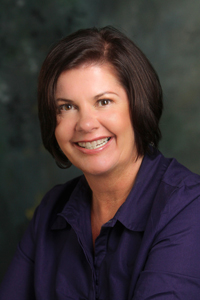 Hayson grew up in a family made up of scientists and engineers and she was told lovingly but firmly that her 'day dreaming' phase would end and soon she'd be entranced by the inner workings of the periodic table. But she loved the lands she created. Oh, the creatures that stopped by. The swashbuckling pirates, sassy unicorns and before she knew it she'd be off on a flying carpet with Frank a friendly chain smoking shark.
It soon became apparent she wasn't going to be awarded the Nobel Prize for services to science.
She has been a personal assistant, a demon word processor. She's worked in supermarket deli where she can slice a pound of ham in record time. She's sorted freight and she's dreamed of writing gutsy independent heroines who won't give up on their dreams and who'll go toe-to-toe with their man. Her dream has now come true thanks to Entangled Publishing.
She lives with her infuriating but adored shoe-dropping husband, two teenage boys plus a tubby opinionated cat. There's often a resident foster dog who needs love, dog biscuits and hanging with the kids on the couch before finding their forever after home.
Find Hayson on Facebook, Twitter-@HaysonManning, and Goodreads.
Mason Christian has twelve weeks to flip something old into something new, and then he's getting the hell out of Footsteps Bay – a tiny New Zealand coastal town. Not even his temporary secretary and personal assistant–the feisty, luscious Billie McLeod–will deter him. But there's no denying she makes him feel alive. More alive than he's felt in three years…