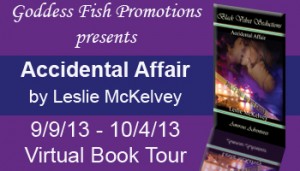 This post is part of a virtual book tour organized by
Goddess Fish Promotions
. One randomly drawn commenter will win a $50 Amazon gift card. Click on the tour banner to see the other stops on the tour.
*****
"Laine! Hey, are you here?"
"In the kitchen."
I walk through Laine and Jack's house, envying her decorating style and wishing I had some of it myself. As I sit at the island breakfast bar she slides me a cup of tea and then sits beside me. "Thanks."
"Don't mention it. So, interview day?"
I nod. "Yep, you ready?"
"I'm a doctor. I'm always ready."
"Good." The English breakfast tea is hot and sweet, just how I like it. "Okay, tell me what first attracted you to Jack."
"Are you joking? Have you seen my husband?"
"Um, yeah. I did create him, and I wrote the love scenes, remember?"
Laine blushes and looks down at her tea. "And you're still asking what attracted me to him?"
It's my turn to blush. "Point taken, but aside from the obvious, the muscles, the gorgeous silver eyes, the whole 'hero' thing, what made you decide to jump in with both feet?"
Her expression turns thoughtful. "I don't know. There was just this . . . spark, something dangerous about him, something . . . ."
"Bad?"
"No, not bad, just . . . edgy. He definitely looks like a bad boy, but we both know he has a heart as big as Texas and an honorable streak wider than the Pacific."
"That he does."
"And he brought me back."
"What do you mean?"
"Well, after Nick was killed in the line of duty I never thought I'd love again, and I certainly wasn't interested in getting involved with anyone in law enforcement. But with Jack . . . I couldn't help myself."
"Why?"
Her eyes narrow. "When he landed on that highway in front of my car, shot and bleeding, he was the one who needed help. But, he still wanted to protect me, a complete stranger. He told me to leave him, to take his bag, drive away, and leave him on the side of the road."
"But you're a doctor. You wouldn't do that."
"I know, but if it had been anyone else I would've taken them to the hospital, dropped them at the ER, and washed my hands of the situation. That was how far I'd fallen after Nick's death. I wasn't me anymore. Jack helped me find the person I was before, and that is one of the greatest gifts anyone has ever given me." Her eyes shimmer. "Damn it, I swore I wasn't going to cry."
"I get it. You love your man."
"More than anything."
Darn, now I'm getting misty. I clear my throat and take a sip of tea. "Okay, one final question."
"Shoot."
"If you had had to stay in Witness Protection, if you'd never been able to see Jack again . . . would you have regretted the time you spent with him?"
"Not even for a millisecond," Laine promptly replies with a vehement shake of her head. "Meeting him was amazing, frightening, dangerous, and even crazy, but I would do it all again, even if I knew we'd be separated forever."
"Wow. That's amazing."
A small smile curves her mouth. "I thank God every day for bringing Jack into my life, and if we hadn't wound up together, I would still thank God for the brief time we had."
"Hey," a familiar male voice says from behind me, "the Big Guy knows what He's doing. You just have to let Him work." Jack chucks me under the chin as he walks past and wraps those strong arms around Laine. "Hi, honey, I'm home."
He swoops in for a kiss, and I feel as if I'm no longer in the room. By the time he pulls away my cheeks are burning, and Laine's are pink. She gazes up at her man with obvious desire, grabs his hands, and hops down from the bar stool.
"Excuse us, Leslie, but this interview is over. I'm going to show Jack here just how much he means to me."
He grins and follows as his wife leads him toward the stairs. "And I'll return the favor." He glances at me and wiggles his eyebrows. "We'll see you later, Leslie."
Sigh! And that, dear readers, is why I love my job!
About the Author: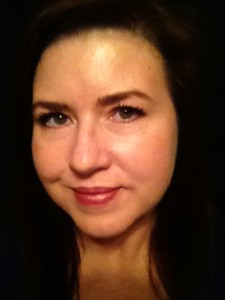 Leslie McKelvey has been writing since she learned to write, and her mother still stores boxes of handwritten stories in the attic. Leslie read her first romance at 12 and was hooked. When her high school Creative Writing teacher told her she needed to be a novelist, she decided to give it a try. Finally, at the ripe old age of…forty-something…her debut novel, Accidental Affair, made it into print through Black Velvet Seductions Publishing. The publisher has also contracted two more manuscripts, which will follow Accidental Affair shortly.
Leslie is a war-veteran who served with the U.S. Navy during the Gulf War, and she was among the first groups of women to work the flight deck of an aircraft carrier. During her five years tour she was stationed at NAS Miramar and was an F-14 Tomcat mechanic and plane captain. While in San Diego she spent time on the carriers USS Independence, USS Ranger, USS Lincoln, and the USS Nimitz. The final two years of her enlistment were spent on Guam and her squadron frequently deployed to Japan and the Middle East.
She learned everything she knows about firearms and tactics from her police officer husband, who is a weapons expert, range master, and firearms instructor for one of the most highly-respected law-enforcement agencies in the world (and one he wishes her NOT to disclose). He is her biggest supporter and her unpaid consultant on everything law-enforcement and weapons related. She has three boys who keep her very busy and contribute daily to her growing number of gray hairs. Her oldest son is a United States Marine and the younger two have vowed to follow in their brother's footsteps (OOH RAH!). She spends her off-time (kidding…WHAT off-time?) reading, taking pictures, and sending lead down range (that's shooting, for those who are unfamiliar). One of her favorite scents is the smell of gunpowder in the morning….
www.amazonred.wordpress.com
Buy the book at Amazon, Barnes and Noble, or Smashwords.
Jack Vaughn is sure his life is over as he tumbles down the wooded hillside onto the deserted two-lane stretch of asphalt. Years of work ended with a single gunshot. Yet, it's not over.

A good Samaritan stops to help him, despite the danger he poses to her.
Laine Wheeler knows better than to stop for strangers on the rural Montana highway near her home, but her conscience won't allow her to leave an injured man behind.

What she doesn't know is the man is an undercover ATF agent tasked with infiltrating a domestic terrorist group. His cover has been blown and helping him will put her life in danger.

Though there is an instant attraction, Jack knows that beginning a romantic relationship with Laine would be both unfair and unwise. Yet the farther they run, the harder it gets to ignore the feelings that are surging between them.