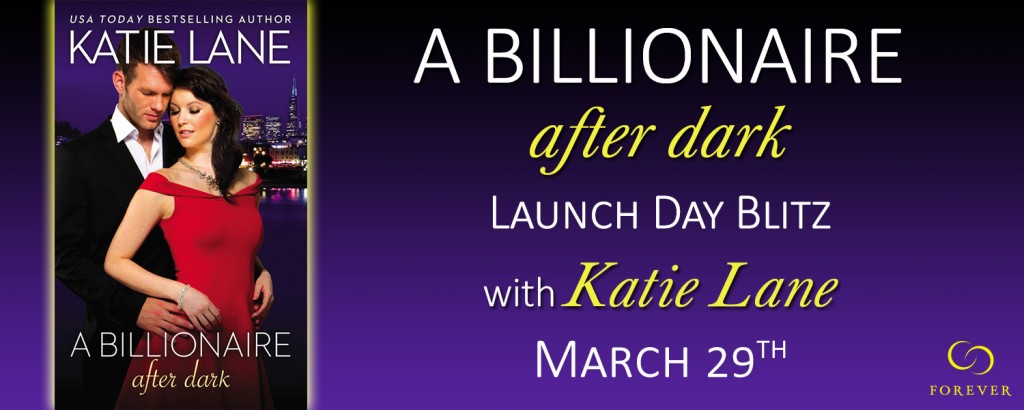 This post is part of a virtual book tour organized by the publisher. Enter the Raffelcopter at the end of the post to win a copy of the book.
Welcome to Long and Short Reviews! Do you believe in writer's block?
No. But I do believe things happen in life that can distract you from your story and make writing more difficult. It can be a tragedy like a divorce, illness, or death. Or it can be exciting like an upcoming vacation, winning the lottery, or a birth. It would be nice if, when these things happen, you could take a week or more off to grieve or celebrate. But in the writing world this isn't always possible. There are deadlines to meet and you can easily lose your story if you take off more than a few days. So for me, it's just easier to keep on writing through life.
Is there a book you've ever read more than five times?
Yes. A few, actually. But the one I read the most is Hummingbird by LaVyrle Spencer. LaVyrle took a simple story and turned it into a writing masterpiece. There's an old maid, a train robber, and a hero. And each of them is shown to you in every delicious detail. You feel how prim and proper the old maid is. You are wary of the mustached outlaw. You are sympathetic to the poor injured hero . . . until you figure out that these characters aren't quite who you think they are. In fact, they aren't quite who they think they are. Hummingbird?
Have you ever literally deleted or thrown away a book you've written?
An entire book? No. I have deleted chapters before, then kicked myself when I found out readers love to read deleted chapters on author's websites. But if I've written an entire book, I always save it. Even if it won't ever be published. My first sucky books are as important to me as my published books because they helped teach me my craft.
You're spending one year living on a desert island – which three authors do you want with you?
Someone who wrote a book on How to Survive on a Desert Island or someone who wrote a book on How to Build a Boat. LaVyrle Spencer because now that you have me thinking about her, I have about a jillion and one questions I'd love to ask her. And Susan Elizabeth Phillips because she cracks me up.
Is there anything else you'd like to share with your readers today? I hope my readers enjoy A Billionaire After Dark. I love all my characters, but Nash and Eden were such a great combination of contradictions. And thank you, Long and Short Reviews, for having me today. I truly appreciate all the time and effort reviewers and bloggers put in on their websites and reviews.
With endless wealth comes irresistible temptation . . .

It's an undisputed fact that Nash Beaumont is the hottest of the Beaumont brothers. His slow, sensual smile charms every French Kiss employee-and tempts every woman to buy the company's lingerie. But beneath Nash's raw charisma is a dark, kinky side that he struggles to control . . . a side that may be exposed by one lovely-and unexpectedly adventurous woman.

Reporter Eden Huckabee needs a story. And when she discovers Nash's dirty little secret, she thinks she's found it. But Eden doesn't count on Nash turning the tables on her-or that she will fall so deeply for this unbelievably sexy, one-in-a-billion Beaumont.
Enjoy an excerpt:
"How did you become an escort?"
There was a slight hesitation before she answered. "My friend got me into it."
"Some friend."
Another pause. "Actually, she is a pretty good friend. She's one of those people who sees the glass as always being full—like to the brim."
"And you're not?"
"I wouldn't say that. I see the glass as half-full, and it's my job to get the water to the top."
He laughed. "You sound like my oldest brother. He views everything as his job."
She joined in with his laughter. It was a hearty laugh, almost too loud for a woman. But he liked it. He liked its sincerity and lack of inhibition. "You figured me out," she said. "I am the oldest. I have two younger brothers. Both pains in the butt."
"I think that's the job of younger brothers."
"Is your younger brother a pain?"
The smile wilted on his face. "I didn't say I had a younger brother."
"Oh," she said. "I guess I just assumed you had another brother when you were talking about your oldest brother."
The tension left his shoulders. But the scare was a strong reminder that he had no business sharing information with the woman. "No more talking," he said. "Take off your dress."
"In the dark? But how will you see?"
He got up from the chair. "I'll use my imagination."
There was a long pause, and he wondered if she would leave. Physical force played no part in the equation, but he couldn't help getting up and positioning himself between her and the door. There was a whisper of material.
"It's off," she said.
It was strange, but having the lights off seemed to make everything more intense. He could hear her breathing. Smell her sweet, earthy scent. And visualize exactly what she looked like in nothing but her bra and boy shorts. His penis came to full attention once again, and he found it hard to speak around the desire that clogged his throat.
"Now your bra." He moved closer to the bed. "Hand it to me." Something soft brushed his bare stomach, and he reached for it, his fingers curling around the bra. After a year at French Kiss, he knew his bras. It was slightly padded, and the material wasn't top-grade. As for the size, he would guess 34B. He lifted the cup to his nose, and her herbal scent filled his nostrils.
"Now the panties," he said, his voice muffled in the cotton. This time, she took longer. So long that he moved a step closer, his leg brushing the mattress.
"Promise you won't turn on the light? Not that I'm deformed or anything. I just don't exactly have a perfect body." She was talking with her hands again. He could feel the shift of air.
"From here, it looks pretty perfect to me."
Another pause before a whisper of material and her hand brushed a line of fire across the ridged fly of his jeans. He drew in a sharp breath and tried to calm the heat that ate its way through him as she apologized in a husky voice.
"I'm sorry. I didn't realize that you were . . . so close."
Oh, he was close, all right. It would only take one stroke from her fist for him to shoot the moon. He gritted his teeth. "Lie down."
"I'm not having sex with—"
"No, dammit! We are not having sex!" He didn't know if he was yelling at her or himself. Thinking he had frightened her, he started to apologize when she came right back at him.
"Well, how the heck do I know that? I'm naked!" He could feel the shift of air as her hands waved. "You're obviously naked. And sex is usually what happens when two people are alone in a bedroom naked."
He released a frustrated sigh. "Granted. But it's not going to happen with us."
"Why?"
He could've lied, but concealed by darkness, he chose not to. "Because then I wouldn't be a fucked-up pervert. I'd just be a loser who has to pay for sex. Now please lie down."
"Fine."
The thump of butt to mattress made his anger leave, but none of his desire. Especially when he heard the wisp of skin against the satin of the duvet. He could picture her now. Awkwardly stretched out on the bed like she had been the other night. But now she was naked. Completely naked. And all his.
He should've return to the chair. He was too close. But maybe this would be the final test. If he could resist when a naked woman was only inches away, it would prove that he had control over his body.
And hers.
"Scoot over," he said. "I'm not going to touch you. I'm just going to lie next to you." He waited to hear her shifting before he lowered himself to the bed. The satin still held her heat. But rather than further ignite him, it calmed him enough that he was able to roll to his side and face her.
"Now I want you to close your eyes and touch yourself. And everywhere you touch, I want you to tell me what you feel . . . everything that you feel."
About the Author:Katie Lane is the USA Today bestselling author of the Deep in the Heart of Texas and Hunk for the Holiday series. Katie lives in Albuquerque, New Mexico, and when she isn't writing, enjoys reading, going to the gym, golfing, traveling, or just snuggling next to her high school sweetheart and cairn terrier Roo.
Website | Twitter | Facebook
Buy the book at
Amazon
,
Barnes and Noble
,
iBooks
,
Kobo
, or
GooglePlay
.