A Bewitching Look at Regency England
If I could wiggle my nose like Samantha Stevens on Bewitched (a 60's TV show about a witch trying to be a normal housewife) and transport myself instantly to any place at any time, I'd choose Regency England. Because I'd love to know if the images in my mind are anywhere near reality. Not just the visual experience, but the smells, the sounds, the textures.
What would it be like to be a young lady making her first bows to society? I'd love to waltz in a ballroom in a striking pink ball gown, drive through Hyde Park with a dashing gentleman, buy a scandalous novel (that my mother would not approve of) at Hatchard's, and stroll down the Dark Walk at Vauxhall just to see what sort of mischief I could get into.
Wouldn't it be awesome to have a maid arrange my hair in elaborate styles, launder my clothing, and send illicit notes for me to my secret beau? To have a cook and servants—imagine never having to dust again!—and gardeners and carriage drivers and a modiste who will make all sorts of gowns and chemises and fripperies just to fit me.
People I'd love to meet: the Prince Regent (of course), Lord Byron and Lady Caroline Lamb, the seven patronesses at Almack's, Beau Brummell, the Duke and Duchess of Devonshire and Lady Elizabeth Foster (who lived in a rather intriguing ménage à trios—what werethey thinking?)
But…I don't think I'd want to stay there forever. What if my father tried to marry me off to a wealthy old codger? Or…my husband gambled away the family fortune and we were all in danger of being sent to the Fleet Prison for debt? Or my child died due to the primitive state of the medical profession? And wearing a corset every day…is anything worth that amount of torture?
The truth is, my Regency heroines are a lot more resilient than I am. They may be considered the property of their husbands and can't vote or inherit family titles or entailed estates, but they always manage to find ways to resolve their problems. They are survivors. Because I wouldn't bother to write about them if they were not.
So…while I'd love to pop in and visit for a week or two, I think if I stayed much longer I'd be locked up in Bedlam for expressing my 21st century ideas a few too many times. Or maybe even suspected of witchcraft for my uncanny ability to predict the future. That's when Samantha's ability to escape disaster by wiggling her nose would come in handy.
But wouldn't it be a blast to peek in and see what it was really like in Regency England?
Thanks for the opportunity to talk to you today. Please friend me on Facebook (susana.ellis.5) and check out my web site (http://www.susanaellis.com) and blog ( http://susanaellisauthor.wordpress.com). I love to chat with readers!
Win a $20 Amazon Gift Card!
To celebrate the release of Treasuring Theresa,I am hosting a series of contests on my web site for the month of January. All you have to do is answer a question about the Regency period and your name will be entered for the next drawing. Winners will be chosen on January 9, 16, 23, and 31.
About the Author: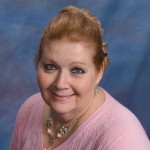 A former teacher, Susana is finally living her dream of being a full-time writer. She loves all genres of romance, but historical—Regency in particular—is her favorite. There's just something about dashing heroes and spunky heroines waltzing in ballrooms and driving through Hyde Park that appeals to her imagination.
In real life, Susana is a lifelong resident of northwest Ohio, although she has lived in Ecuador and studied in Spain, France and Mexico. More recently, she was able to travel around England and visit many of the places she's read about for years, and it was awesome! She is a member of the Maumee Valley chapter of Romance Writers of America.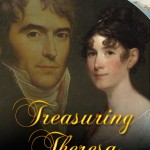 At the betrothal ball of the man she had expected to marry herself, Lady Theresa latches on to the most dashing gentleman present, hoping to divert attention from her own humiliation. That gentleman happens to be her father's distant cousin and heir, Damian Ashby, a useless London fribble in her opinion. He is not favorably impressed with her either.

But when her father becomes mortally ill and Damian is obligated to spend time with her at the Earl's country estate, the two of them unexpectedly find admirable qualities in each other and discover a mutual attraction. But can a London swell and a country lady ever make their diverse lives and interests work together?