Long and Short Reviews welcomes Bella Jewel, whose newest book 72 Hours will be released on April 4.
A red-hot, pulse-pounding thrill ride by USA Today bestselling author Bella Jewel!

It's all part of his sick game. A game he's been planning for an entire decade. Now everything is perfect: One woman and one man have been selected. They used to be a couple―and they can no longer stand one another. They are the perfect victims. He doesn't intend for the game to be easy. He wants to push them to the brink of insanity, to make his hunt real. . .

Lara and Noah have been captured and dumped into a massive wooded area. There's only one rule in this fatal game: They will have 72 hours to find a way out before a sadistic serial killer begins his hunt . . .But what he never could have expected was the explosive passion that ignites between the two ex-lovers―one that makes them strong. Fierce. And determined to do whatever it takes to escape―and to survive.

72 Hours by Bella Jewel is a sexy, page-turning thrill ride!
Enjoy an Excerpt
"For a while I was traveling for work. I volunteered to train some other recruits. Considering you wouldn't talk to me, I needed a distraction." He shrugs again. "Now I have a little time on my hands and it felt like time to relocate."
I take a step back, my mind reeling. "I want to finish my run," I say. "And you're going to leave me alone."
"Lara, come on," he sighs. "Let's talk about this."
I take a drink from my bottle, ignoring his pleading. My eyes focus on anything but him.
"Are you seriously still doing this?" he grunts. "I've been tryin' to call you for months with little success. You ignored me without a word and you're really not going to give me five minutes to explain?"
"Explain what?" I ask, crossing my arms. "The fact that I walked in and found you with a woman
on your lap in your office?"
He jerks, and his face grows tight with frustration. "You read it wrong."
"I can't imagine how," I mumble.
He uses the back of his hand to wipe the sweat from his brow. It takes all my inner strength not to stare at his big, muscled form. Mostly to avoid remembering how good it felt to be tucked into his arms, how secure and safe he could make me feel. He just had that way. He made me feel like nothing in the world could ever touch me when I was in his arms. And then he took that all away in one moment. The only feeling of safety I had left was gone in an instant.
About the Author: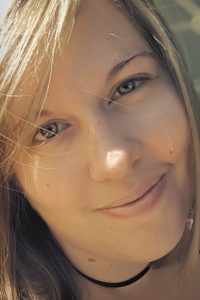 Bella Jewel is a self published, USA Today bestselling author. She's been publishing since 2013. Her first release was a contemporary romance, Hell's Knights which topped the charts upon release. Since that time, she has published over ten novels, gaining a bestseller status on numerous platforms. She lives in North Queensland and is currently studying editing and proofreading to further expand her career. Bella has been writing since she was just shy of fifteen years old. In Summer 2013 she was offered an ebook deal through Montlake Romance for her bestselling modern day pirate series, Enslaved By The Ocean. In 2015 she signed a three book worldwide deal with St Martin's Press – and happily joined the Macmillan team to produce some scorching, sexy, amazing stories that will be presented to the world from August 2015 onwards.
She plans to expand her writing career, planning many new releases for the future.
Website
Pre-order the book at Amazon