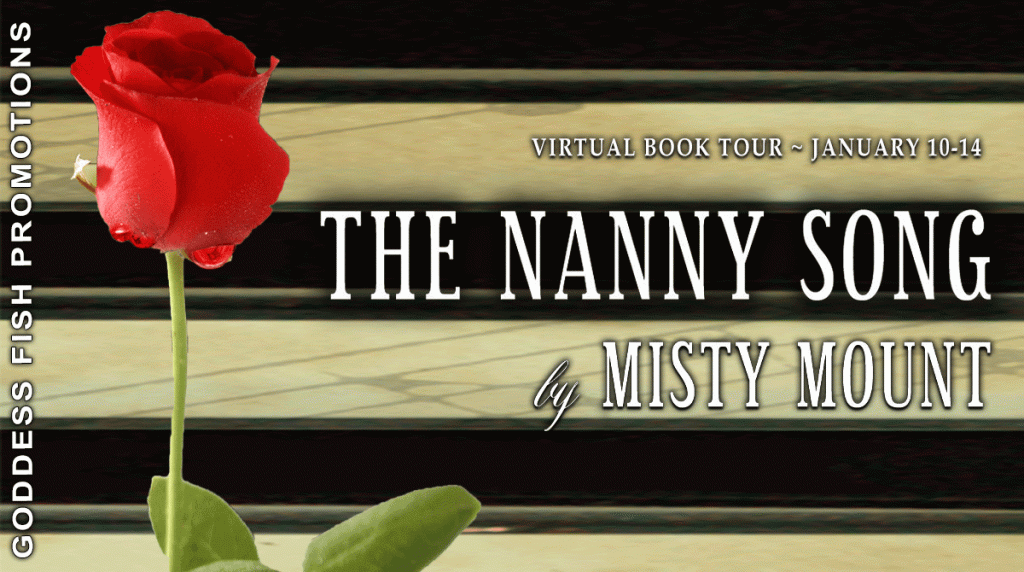 This post is part of a virtual book tour organized by Goddess Fish Promotions. Misty Mount will be awarding a $25 Amazon/BN GC to a randomly drawn winner via rafflecopter during the tour. Click on the tour banner to see the other stops on the tour.
500mgs of Words per Day
I still remember one of the first times it happened, when I got swept under a wave of fiction and lost myself in a sea of words. I was in third grade and it was free time in the classroom. This meant that while other kids were coloring, chatting, or grouping up to play board games, I was nose-deep into my own personal copy of The Boxcar Children #1 by Gertrude Chandler Warner. Just like the kids in the story, I was one of four children and, even though my siblings and I weren't homeless orphans, this would not deter me from completely relating to the characters and—later—acting out scenes from the book in my backyard.
As I read the story for the first time, the sounds, smells and sight of my classroom melted away and became nothing but four orphans surviving on their own in an abandoned boxcar. I could see it happening in front of me like a movie directly downloaded into my brain.
I'm not even sure what broke the magical bond between me and the fictional world—maybe my teacher's voice or a loud noise from one of my classmates—but when it finally happened I remember glancing at my surroundings in surprise. The noise from my classroom slowly filtered into my hearing like gradually turning up a dial, growing in intensity to a decibel that made me wonder how I could have ever tuned it out in the first place.
I remember looking around in surprise to find myself there at my desk. I had been "in the zone"—completely absorbed in the story so that the real world had no longer existed.
Instantly, I wanted more. I wanted to go back. I was addicted to the pleasure of escape and have spent my life chasing that fiction "high."
Throughout my teen years, books were my answer to all of life's problems. So I didn't fit in? I knew tons of characters who didn't fit in either. Problems with boys? Ew, fictional boys were so much better anyway. Just plain bored or depressed and in need of escape? Books were always there for me.
I think that books will always be my coping mechanism. I can't imagine life without the possibility of getting lost in a fictional realm. Sure, I've been told that I should read less and get out more, but at the end of the day I think, "Eh, at least it's not drugs or alcohol."
Addiction is real, sure. So do books—not drugs.
A dismal pall hangs over the Colt residence. Since the death of his wife, Brendan Colt has struggled to care for his children, Kason and Meela. Each is lost in their own deep grief, but there is more to this family than meets the eye.

After her tumultuous childhood, Mallory Riscoe has deftly avoided change. But her life is due for an upheaval when she's fired from her sales associate position and takes on the role of nanny in the Colt household.

Mallory soon realizes she might have taken on more than she can handle when she finds more than two mischievous children haunting the grand, creaky house. If it isn't the children's brash uncle or schoolyard bullies, she finds herself confronted with strange sounds coming from the attic and suspicious late-night behavior from Brendan Colt himself.

It's only when Mallory begins to feel a connection between not just herself and the children but their father too, that an unspeakable secret is uncovered. Is this new bond—and possibly Mallory's life itself—now at risk?
Enjoy an Excerpt
Brendan kept driving to the point that Mallory began to think he was leaving the city. Ghastly ideas were bouncing around inside her head as she was trying to figure out where Brendan could be heading. Did he know she was following him? Was he leading her away anyhow, just to see how far she would go? She had very nearly come to the worst conclusion possible when the Lincoln finally turned off onto a side street and parked alongside the curb…
She watched him walk across a dark lawn without so much as a glance to either side. He kept walking until his figure blended in with the night…
She knew she was being reckless and prayed no one would see her as she slipped out of the car and made her way through the shadows to the spot where she had watched Brendan disappear…
Her eyes were adjusting to the dark now, and with the moon up above she could clearly make out a tall iron fence, its gates standing open at the end of the path. Behind the enclosure were headstones of all sizes and shapes, some gleaming in the hazy luminescence, some dull and indistinct. Mallory hadn't even realized she was at a graveyard before then, and she got a funny feeling in her gut when she finally became aware of the eerie setting.
A chilly breeze had picked up and it whispered all around her…
About the Author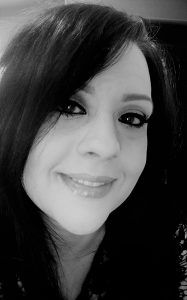 Misty Mount has written since age five and was first published at fourteen. She resides in Wichita, Kansas.
Amazon Author Page | Goodreads
Buy the book on Amazon.