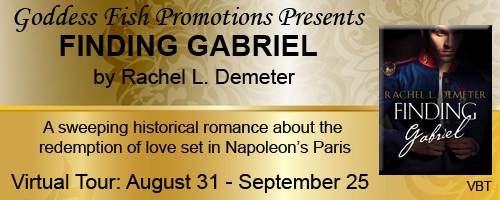 This post is part of a virtual book tour organized by
Goddess Fish Promotions
. Rachel L. Demeter will be awarding a Momentum bundle of 3 romance titles chosen by the winner to a randomly drawn winner via rafflecopter during the tour. Click on the tour banner to see the other stops on the tour.
5 Reasons we Love a Tortured Hero
There is something genuinely captivating about a damaged hero or heroine. Here are some possible reasons as to why our love for the Heathcliffs of the world remains so strong and sure:
1) Redemption and the beauty of hope.
Redemption is a beautiful, powerful force. It reminds us that change is possible and nurtures the prospect of hope. We all yearn to better ourselves, to grow as individuals, to overcome seemingly impossible odds … and the tortured hero's journey symbolizes this concept.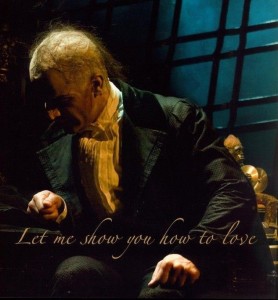 2) Stories that feature a tortured hero often lend themselves to a more dynamic read.
Stories that focus on the trials and tribulations of a tortured hero/heroine often bear higher emotional stakes. More pages are dedicated to characterization. These stories tend to delve further into backstories, have greater obstacles, and contain profound character arcs. Consequently, the subject matter, themes, and overall tone are typically deeper and more complex than that of a "casual read." This is simply a phenomenon that comes with exploring the darker territories of the human psyche.
3) For the love of the "bad boy."
Tortured heroes commonly boast "bad boy" behaviors. They are ruthless, gruff, and naughty rule breakers. Stories (especially romance novels) are a form of fantasy escapism—and who wouldn't want to escape into the arms of a man who's ready to rock your world?
4) Genuine love.
Romances that feature a tortured hero truly probe the boundaries of compassion, sensitivity, and unconditional love. Because of the hero's (or heroine's) imperfections, the love interest must learn to love and accept him in spite of discovering these things. And when you truly know and love someone . . . well, there's the magic of romance.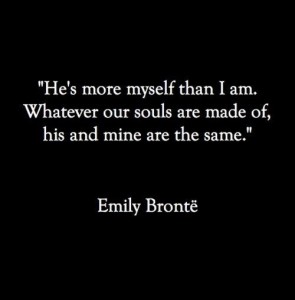 5) The tortured hero is just plain sexy.
Low, sardonic whispers. Impenetrable darkness and dangerous secrets. Penetrating eyes. Mesmerizing stares. Mystery, danger, and intrigue = sexy in one deliciously masculine package.
Finding Gabriel truly embodies my passion for the tortured hero. Writing this novel was a deeply personal experience and a true emotional rollercoaster. At times, the subject matter forced me into uncomfortable and often brutal territories–and the road to Gabriel and Ariah's Happily Ever After is certainly paved with an abundance of loss, discovery, hope, and, of course, searing passion and relentless love.  Every word emerged straight from my soul; I was connected to both Gabriel and Ariah on such a profound level … more than I ever imagined possible. When I typed "The End," I broke into tears. They were no longer characters, but real people and beloved friends.
I had yearned to create a pair of imperfect, emotionally and physically scarred protagonists whose deep affection for each other could triumph over seemingly impossible odds. And Colonel Gabriel de Laurent is very much a haunted soul. His twisted past has hardened his heart and driven him to the brink of desperation. Ariah's gentle nature and ability to persevere presents the ideal counterpoint to his darkness. Though, like Gabriel, she also suffers from a tragic past.
I hope that Gabriel and Ariah's journey through darkness touches your heart as much as it did my own.
"There is no paradise on earth, but there are pieces of it. What there is on earth is a broken paradise." – Jules Renard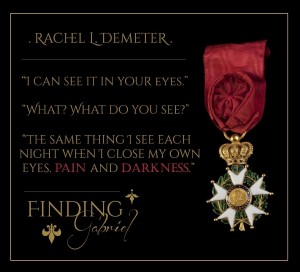 Colonel Gabriel de Laurent departed for the war intending to die.

After a decade of bloodstained battlegrounds while fighting in Napoleon's army, Gabriel returns to the streets of Paris a shattered and haunted soul. Plagued by inner demons, he swallows the barrel of his flintlock pistol and pulls the trigger.

But fate has a different plan.

Ariah Larochelle is a survivor. Orphaned at twelve and victim to a devastating crime, she has learned to keep her back to walls and to trust no one. But when she finds a gravely injured soldier washed up on the River Seine, she's moved by compassion. In spite of her reservations, she rescues him from the icy water and brings him into her home.

Now scarred inside and out, Gabriel discovers a kindred spirit in Ariah – and feelings he imagined lost forever reawaken as he observes her strength in the face of adversity. But when Ariah's own lethal secrets unfold, their new love is threatened by ancient ghosts. Can Gabriel and Ariah find hope in the wreckage of their pasts – or will the cycle of history repeat again?

Perfect for fans of Gaelen Foley's Lord of Ice and Judith James's Broken Wing, Finding Gabriel features all the dark romance, searing passion, and historical intrigue of The Phantom of the Opera and Les Misérables.
Enjoy an excerpt:
"Look at me. Look at what you have saved."
Gabriel released Ariah's chin and tore away the bandage in a harsh movement. As his eyes bore into her own, pale moonlight fell upon the deformity, illuminating the twisted flesh and grotesque welts. The sight reminded her of a beautiful chateau . . . a stunning fortress situated along the coastline . . . one that had fallen into ruin and neglect. The skin was concave, destroyed, cavernous – a remnant of former glory. And the surrounding features – his burning eyes, the right side of his face, his powerful body – dwarfed the disfigurement with a striking beauty.
"Look at the monster you have created. Look upon my face, Ariah."
She shivered at the sound of her name; slightly muffled from the injury to his mouth, it slid from his tongue with equal parts venom and hunger.
"I was supposed to die that night . . ." The last of his words ended in a choked whisper. His face fell forward in despair until his forehead was pressed against her own. He was impossibly close. And he appeared every gram a flesh-and-blood warrior – coarse and ruthlessly untamed. Sweltering heat radiated from his body and engulfed all five of her senses. She was suffocating. Visions of that long-ago night echoed in her mind until she could perceive nothing else. Ariah gave a shallow cry as she struggled to free herself once more.
"Don't. Don't leave me. Please."
Her movements ceased. The words struck a chord deep inside her chest. She connected her gaze with his and was rendered speechless by the naked anguish in his stare. Regret and desire were etched in every line of his face – but what stole her breath was something entirely different. For the second time, it was neither anger nor resentment that radiated from his eyes, but a longing so intense that it nearly overwhelmed her: hope.
About the Author: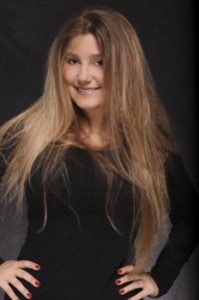 Rachel L. Demeter lives in the beautiful hills of Anaheim, California with Teddy, her goofy lowland sheepdog, and her high school sweetheart of eleven years. She enjoys writing dark, poignant romances that challenge the reader's emotions and explore the redeeming power of love.

Imagining dynamic worlds and characters has been Rachel's passion for longer than she can remember. Before learning how to read or write, she would dictate stories while her mother would record them for her. She holds a special affinity for the tortured hero and unconventional romances. Whether crafting the protagonist or antagonist, she ensures every character is given a soul.

Rachel endeavors to defy conventions by blending elements of romance, suspense, and horror. Some themes her stories never stray too far from: forbidden romance, soul mates, the power of love to redeem, mend all wounds, and triumph over darkness.

Her dream is to move readers and leave an emotional impact through her words.

Don't be a stranger! Rachel loves to connect and interact with her readers.
Website | Newsletter Sign Up | Twitter | Facebook | Goodreads
Buy the book at Momentum or Amazon.