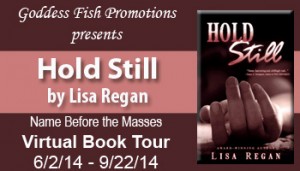 This post is part of a virtual book tour organized by
Goddess Fish Promotions
. Lisa will be awarding an eCopy of Hold Still to five randomly drawn commenters during the tour and a print book of Hold Still to five randomly drawn commenters (US & Canada ONLY). A grand prize of a $50 Amazon Gift Card will be awarded to one randomly drawn commenter during the tour.
5 Musts Every Story in My Genre Should Have
By Lisa Regan
1. A mystery of some sort. Every crime fiction novel, thriller, suspense novel or straight mystery should have a mystery. Sometimes it's literally a whodunit? Who committed the crime? Other times you know what the crime was and you may even know who did it—but you don't know why. There has to be some burning question the author plants in readers' minds that keeps them turning pages to get to the answer.
2. A slightly flawed but still admirable main character. Every crime novel needs a great protagonist—someone the reader can root for, love and empathize with. That means they can't be cookie cutter perfect. They have to have issues and baggage just like the rest of us or readers won't care about them or their story.
3. A cunning, terrifying villain. If you've got a mystery arising out of a crime, you need a criminal. It has to be someone who will challenge your loveable protagonist. Whether the villain is really smart or just really ruthless, he or she should be absolutely terrifying. I think the scariest kind are the ones who are extremely calculating—they carefully plan every move and frequently outwit the good guys—and also lack anything even remotely resembling a conscience.
4. High stakes. You have to give readers a reason to keep turning pages besides answers to their questions. There has to be something at stake. Danger. Intrigue. Someone or something has to be in jeopardy. You have to keep making it harder for your protagonist to solve the mystery. Take them on a crazy roller coaster ride. Put them or their loved ones in danger. Make solving the mystery at the heart of the book a life or death task.
5. A satisfying resolution. This doesn't mean a happy ending. It just means that all the questions that readers have had through the course of the book should be answered. All loose ends should be tied up.
Three men are viciously assaulting Philadelphia's prostitutes, and it's up to veteran detective Jocelyn Rush to stop them. She catches two, but they won't betray their partner, the most dangerous of all, and the attacks continue, striking closer to home. Jocelyn's only real clue comes when a monster from her past resurfaces–now she must race to connect the demons of her past with the villain of her present–before the sadistic attacker sets his sights on her.
Enjoy an excerpt:
Jocelyn took a quick look up and down the street, gauging how long it would take her to sprint to Martina's door and back. It shouldn't take more than ten seconds. As a rule, she never left Olivia alone in the car—not even when she was paying for gas—but the door was only twenty feet away. It would be faster to run for it than to unfasten Olivia's seat belt and carry her to and fro.
Jocelyn slipped her seat belt off and got out, closing the door softly behind her. She sprinted up the steps and snatched the bag from between the doors. As she turned back to her car, she saw the figure, just a blur in her periphery. Then her Ford Explorer drove off down Chew Avenue with Olivia in the back seat.
Jocelyn leapt off the steps and ran into the street.
"Olivia!" she screamed.
She had never run so fast, and was only vaguely aware of the other cars whizzing past, beeping and swerving to avoid her, expletives rolling out of the mouths of passing motorists. The Explorer made the first right onto North 21st Street and Jocelyn followed, arms and legs pumping, feet slapping the pavement, her heartbeat thundering in her ears. She reached for her gun but quickly remembered she didn't have it. It was her day off.
"Dammit."
She was losing ground as the Explorer turned right onto Conlyn and out of her sight.
"Olivia!"
About the Author: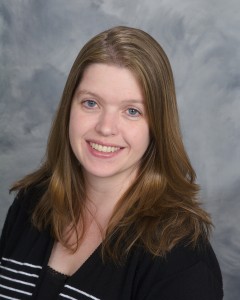 Lisa Regan is a crime fiction author. Her first novel, Finding Claire Fletcher won Best Heroine in the eFestival of Words Best of the Independent eBook Awards 2013. It was runner-up for Best Novel. It was also a Digital Book Today Best of 2013 ebook selection. In December 2013, Finding Claire Fletcher and her second novel, Aberration were #1 Amazon bestsellers in the Kidnapping and Serial Killers categories, respectively. Her third novel, Hold Still was released in March 2014!
Lisa is a member of Sisters In Crime. She has a Bachelor's Degree in English and Master of Education Degree from Bloomsburg University. She lives in Philadelphia with her husband and daughter.
Website ~ Amazon Author Page ~ Facebook ~ Twitter ~ Goodreads
Buy the book at Amazon, Barnes and Noble, Smashwords, or Kobo