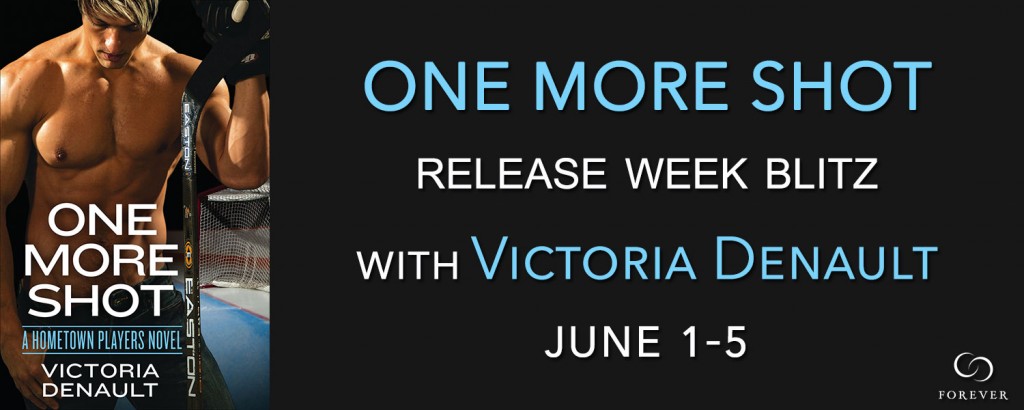 This post is part of a virtual tour organized by the publisher.
Favorite vacation destination
1. San Sebastian, Spain.
It's got one of the most beautiful beaches I've ever seen, friendly people and an amazing old town filled with fun tapas bars with the most amazing food I've ever consumed.
2. Ocean Park, Maine
If you looked up 'quaint' in the dictionary you'd see a picture of this little town. A lot of the cottages and buildings are exactly the same as they were in 1881 when the town was founded. It's got a Soda Fountain and the tiny little grocery store has the best cinnamon buns and lobster rolls in the state. It also has an amazing 7-mile beach. I spent my summers here growing up and I got married here. It's where my soul lives.
3. Biarritz, France
Amazing beach. (Do you see a theme in my choices?) incredible surfing (body and board), and incredible architecture. Also, great food and the best coffee I've ever tasted.
4. Grand Bend, Ontario.
This is a must if you are in college, especially in Canada. Had one of the best girls' weekends of my life here. I recommend going Victoria Day weekend (which is the weekend before Memorial Day weekend) you'll be able to have an epic spring break-like experience in 3 short days. I often think I should write about my adventures here, but they're so crazy I don't think anyone would believe me.
5. Los Angeles, California
I live here now but before that I used to come here three or four times a year. The weather is amazing, there's beaches and mountains and a celebrity sighting every five minutes. Also, if you're a TV and movie junkie like me every area has a 'set' to visit. For example, if you're in West Hollywood drive by the houses where they filmed Nightmare on Elm Street and Halloween. In Venice, visit the locations from the show Californication. In Torrance, check out Buffy Summers' house. Really, LA is full of fun adventures.
They say you only get one shot at making your dreams come true. Jordan is determined to take two.

Drafted by the NHL at eighteen, Jordan Garrison was headed for fame, and there was only one person he wanted to share it with-Jessie Caplan. He was crazy in love with her, and had finally told her so. They shared an amazing night . . . and then everything fell apart.

Jessie tries not to think about the night she gave herself to Jordan-or how he broke her heart. She tries not to think about it, but she does. Especially now, when she's staring into his sky-blue eyes for the first time in six years. After so much time and torment, she can't tell if she loves him or hates him. But Jordan has learned enough to know a connection like theirs is rare. He was lucky to find Jessie once. No way will he lose her again.
Enjoy an excerpt:
I'm carefully placing a glass on the drying rack when a sliver of light appears in the hallway. Jordan's childhood bedroom door creaks open. I glance up to see Jordan padding down the hall in nothing but a pair of navy blue flannel pajama pants.
"Water," he says, smiling slightly.
I watch him make his way to the fridge, taking in his body. It's quite the sight with all that perfect porcelain skin wrapped around tight, hard, lean muscle. He takes the Brita pitcher out of the fridge and then turns back to me. I blink and give my head a small shake.
"Hangover prevention," he explains, holding up the pitcher.
"Ah," I say, trying as hard as I can to look at anything other than his smooth, muscled chest. Or at his toned shoulders and arms, which have always been my favorite physical part of him.
He walks right up to me, standing only a few inches away. I can feel the heat from his bare skin through the fabric of my sweater. I tilt my head up as he reaches behind me with one of his impossibly long arms and pulls out two glasses from the cupboard above my head. Still smiling his lopsided, dimpled smile, he places the glasses on the counter to my left, then takes a small step in that direction to fill them both with water.
He hands me one of the glasses. Our fingers brush and I feel a tingle shoot up my spine as my belly clenches. I take a big gulp, almost choking. I'm suddenly feeling completely out of sorts—sure, I've had a couple of daiquiris and a glass of champagne, but I don't think this feeling is from the alcohol.
I put the water glass down next to the sink and turn back to the last champagne flute. Jordan jumps up and sits on the counter be- side the dish rack.
"So, Cole and Leah," he says, and sips his water. "Another one bites the dust."
I laugh. "Those two have been in love since they were sixteen. It makes perfect sense."
I place the flute in the dish rack and look up to find him staring at me with really intense eyes. I have a feeling I look the exact same way. The air in the room feels thick and heavy all of a sudden. I avert my eyes and notice he's flexing and unflexing his hand.
I reach out and touch it tentatively. "Is it still sore?"
He nods wordlessly. I carefully remove his tensor bandage and turn his big mitt so the palm is facing up. I start to massage him gently. His eyes close and he sighs.
I work diligently on his thumb joints and the pad of his hand and then move to the fingers. I'm swiftly slammed with the memory of how those fingers felt inside me so many years ago. Not just the pleasure of it but the comfort of it—the way he felt so incredibly . . . right. All these years later, even after all the pain and drama, I still can't forget that feeling . . .
"I don't know how they did it," I hear him say softly, pulling me from my thoughts.
"Did what?" I ask as I move my fingers to his wrist.
"How they didn't fuck the whole thing up when they were teenagers."
I realize he's back to talking about Leah and Cole.
"I fucked it up," he says.
My hands stop moving along his wrist. I stare at the soft blond hairs on his arm, unable to look up. I'm terrified I'm reading way too much into his words. I don't want to look at him and have him see how hopeful I am. I don't want to admit I'm hopeful.
I swallow and shrug, fighting to calm down the hormones raging in my body. "They really love each other. They just never forgot that, I guess."
"But I really loved you," he says in a voice so deep and angst- ridden I barely recognize it. "And I've never been able to forget it either."
About the Author: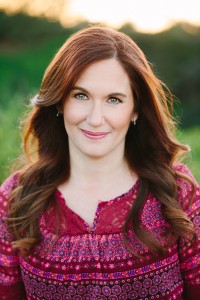 Victoria Denault loves long walks on the beach, cinnamon dolce lattes and writing angst-filled romance. She lives in LA but grew up in Montreal, which is why she is fluent in English, French and hockey.