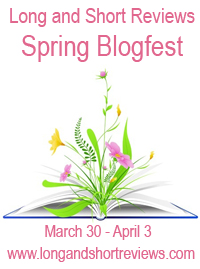 Win one e-copy of Otherworld by Emma Jane and Liz Powell by commenting on this post. Also click on the banner to enter the rafflecopter to win a $25 Amazon/BN GC, one of four book packs, or one of four swag packs (US only on book and swag packs).
When writing Otherworld we looked to Celtic mythology and researched a few of the goddesses who could perhaps act as our hero Jim's mother. We decided to base her on Cliona (Clíodhna) in the end – the Queen of the Banshees. But there are so many fascinating characters in Irish myth.
Eostre/Ostara is the Celtic goddess of spring and people still worship her at festivals all over the UK. As you can probably tell, she gave her name to Easter (and oestrogen) and one of her symbols is the hare – which has become the Easter bunny! People used to dance around the birch tree between the Spring Equinox and Beltane in celebration of Eostre.
For myself, I celebrate Easter by eating hot cross buns and chocolate eggs, although I would happily do that any time of the year. I find myself wondering how the lead characters in Otherworld would celebrate.
Jim comes from a Catholic background, so I imagine his family would have a traditional celebration attending an Easter Vigil mass, and a feast, though Jim himself isn't one for attending church.
The other main character, Liam, would be far more relaxed about the whole thing. His parents might cook a Sunday dinner for the family, but Liam would be more interested in heading out for a party. As a child he would've been spoiled with Easter egg hunts.
To celebrate spring, I'm giving away one e-copy of Otherworld. If you like a touch of the mystical, then this book might be for you.
Archetypal English toff William ""Liam"" Barnes is in big trouble. He's borrowed money from Irish gangster Davey McGrath with one simple condition. Get a special prism from Matthew Luttrell – seducing Matthew if he has to – and bring it back. But the prism isn't with Matthew, and Liam makes a decision he can't undo, meaning he's twenty thousand pounds in debt to a vicious gangster and has no idea where to find the prism.

That is, until he meets stoic Irishman Jim Henvey, the real owner of the prism, who has a cruel demi-goddess of a mother on the warpath for him. Liam and Jim quickly find themselves tied up in each other's messes, and with more than just the mortal world out to get them, they must find their way out of a battle between dimensions and still have time to figure out their feelings for each other. Or will they just sink deeper into trouble?
About the Author: Emma Jane was born in Somerset, England, in the 80s. She grew up in a little village and then moved to a town where she still lives, but from which she soon hopes to escape. She has been writing stories since primary school, some of which still survive in notebooks in her dad's attic, and wanted to be an author as soon as she realised it was a possible career choice and "Pony" or "Ninja" weren't viable options.
Website | Twitter
Buy the book at Torquere Books.