Water, Water, Everywhere…
by Virginia McCullough
The wonderful employees at my local library regularly create displays of both fiction and nonfiction books that match the turn of the seasons and holiday themes. In October they bring out Halloween-related paranormals, and soon after they arrange Thanksgiving, Christmas, or Hanukah-themed novels next to colorful cookbooks. By Memorial Day, the novels filling these shelves usually have covers showing beach houses or cabins on shimmering lakes and they're mixed with nonfiction books offering recipes for the perfect barbecue sauce and cooling summer cocktails.
When I make my library rounds, I make a point of browsing through these intentionally grouped books. Whatever the season, I'm drawn to cover art with water somewhere. It could be a frozen lake mirroring snow-capped mountains or a turquoise sea sparkling under the sun. Rushing rivers or winding streams attract me, and Adirondack chairs and beach umbrellas will catch my eye as well.
Perhaps unconsciously, my eye wanders to what it longs to see. Or maybe I'm drawn to familiar elements that remind me of my childhood and much of my adult life, too: Lake Michigan, the beach, the Chicago skyline, and the miles of shoreline. That big city waterfront was a touchstone for me twelve months a year, even when the lagoons in the lakefront parks froze over and ice patches scraped the long stretches of tiered slabs of concrete and rock we walked in the summer. Even riding the bus, I always looked up from what I was reading when we turned onto Lake Shore Drive and I could gauge the mood of the lake that day.
Still in my twenties, I moved to the ocean. My first writing desk offered a view of the water and a couple of islands in Penobscot Bay on the coast of Maine. Then my own young family moved aboard a sailboat and for several years we port-hopped down the east coast, ultimately ending up in St. Thomas in the Virgin Islands. I also had the privilege of crossing oceans and visiting all sorts of exotic ports on oil tankers, and day after day all I saw was water. I stayed on deck or on the bridge wings for hours at a time, mesmerized by whatever ocean we happened to be crossing.
Fortunately, I can write anywhere—and I have. Whether it's a kitchen table, a navigation station on the boat, a café, a library, or my home office, I don't need a view of the water to write. Apparently, though, I need the security of knowing that water is nearby. It's as if a body of water itself feeds my imagination, just as it did when I was a child and claimed a patch of beach and built sandcastles with moats and towers, along with ponds in the castle's courtyard and rivers all around.
It's heartening, isn't it, that when kids are absorbed in playing on a beach, adults tend to leave them to their own devices? No one directs them and tells them what their sand buildings should look like. Lucky for kids everywhere, when it comes to making forts, skyscrapers, castles, and whole villages out of sand, there's no such thing as right and wrong or good and bad.
Within all these memories, what keeps coming back to me now is how often I'd stop my "architecture" and stare at the water, mesmerized by it, all the while feeling quiet and self-contained. In those moments I was oblivious to kids kicking up sand around me and to the smell of hotdogs and suntan lotion. And I was daydreaming, too, the ways kids do in unscheduled moments.
Artist Robert Henri said, "[the sea]…has some kind of potent power to make us think things we like to think." When I read that line, I laughed out loud. For me, it's any body of water, not just the sea, but the point is the same. All that daydreaming was—and is—spent thinking about what I like to think, spinning tales.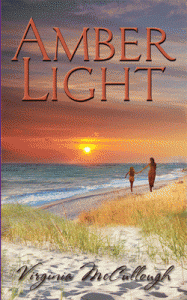 Today, many decades later, I still daydream when I create worlds for my characters, always inserting a body of water into the picture. Rivers, lakes, or oceans; whatever I choose, it isn't so much a setting as an environment. A setting is a backdrop, but we interact with our environment, we create memories that involve our specific surroundings. For characters in a novel, the environment plays a part in the way the story people grow and change, or don't change, stumble through their challenges, heal their wounds, make critical decisions, and fall in love. Like those of us in "real" life, characters take their troubles for a walk the beach, they swim across icy lakes when they're desperate to be alone, they lick their emotional wounds in their rented cottages, and they dream about a beach wedding. Sometimes, they gather their children and the dog and flee their homes when the river rises or a storm threatens.
When I see children on the beach I smile to myself and remember the girl-child I was, marveling that while the details of the environment have changed many times over, water still captures the imagination of the woman and writer I've grown into. Long ago, water chose me as much I chose it.
About the Author: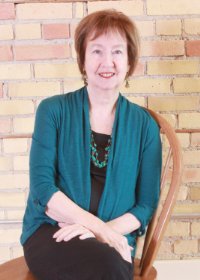 Virginia McCullough just released her third and fourth novels, Greta's Grace and Amber Light, but before focusing on fiction, she was a ghostwriter and coauthor of over 100 books for doctors, therapists, business owners, and professional speakers. Visit Virginia at www.virginiamccullough.com and on Facebook and LinkedIn.