Long and Short Reviews welcomes Grace R. Duncan whose latest book Patience was just released.
*****
In my blog post for Divine Magazine, I talked about how Chad, the human mate in Patience, has an almost unhealthy obsession with all things 80s. The Divine Magazine post talks about the music so close to his heart, but he also has a love for 80s movies.
In the early part of the book, Jamie is stuck in wolf form. The stress from the end of the semester, combined with not shifting at all outside the full moon meant his wolf was going to take over whether he wanted it to or not. So, he was stuck for a few days, having to pretend to be Chad's dog. While he's stuck, he and Chad watch the first two Lethal Weapon movies.
Mind you, I'm not the biggest fan of Mel Gibson's attitude any more than anyone else is. But you have to admit, he does crazy well:
I mean,
really
well:
And despite having to see them in all grays, Jamie found himself thoroughly enjoying watching the movies with his mate.
Unfortunately for Jamie, Lethal Weapon isn't the worst of Chad's crimes. In fact, to Jamie's dismay, Chad reenacts most of the Risky Business scene:
At one point, Jamie actually puts his paws over his eyes.
Of course, no discussion of 80s movies can happen without mention of the director of 80s teen angst films: John Hughes. I had the opportunity to see The Breakfast Club in the movie theater when it came through for the anniversary while I was writing Patience. Chad convinces Jamie to let the movie distract him while they're on the flight to Europe to research human mates. There is, of course, the opening:
And the very memorable ending:
Even Jamie had to admit it was a good movie, though of course he had to tease Chad about it.
I had a lot of fun with Chad's 80s fanboy tendencies. In Acceptance, I have fun with Quincy–the jaguar–who is a huge anime fan and self-professed otaku. I look forward to writing about him in July.
Do you like 80s movies? Do you have a favorite?
Jamie Ryan was almost ready to accept he'd never find his destined mate. They're uncommon to begin with, and same-sex versions are downright rare. Since his gay best friend found a destined mate, Jamie figured he was out of luck. Until end-of-semester stress forces him to go through the full-moon shift early. Stuck in wolf form, he runs into none other than his destined mate. Who's human.

Chad Sutton has always had good instincts. They served him well as a detective and continued on when he went private. Those instincts tell him there's something about the dog that comes up to him while running away from animal control that isn't quite right. He works to put the pieces together, but is unsuccessful until his dog turns into a human before his eyes.

Jamie has no idea what the mate bite of a shifter will do to a human. He's terrified to try—and possibly kill his mate. They hunt for answers while working together on one of Chad's cases. It's easy to see they belong together, but Jamie fears the gods gave him someone he can't keep.
About the Author: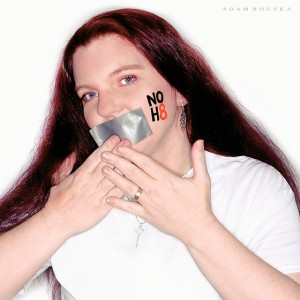 Grace Duncan grew up with a wild imagination. She told stories from an early age – many of which got her into trouble. Eventually, she learned to channel that imagination into less troublesome areas, including fanfiction, which is what has led her to writing male/male erotica.
A gypsy in her own right, Grace has lived all over the United States. She has currently set up camp in East Texas with her husband and children – both the human and furry kind.
As one of those rare creatures who loves research, Grace can get lost for hours on the internet, reading up on any number of strange and different topics. She can also be found writing fanfiction, reading fantasy, crime, suspense, romance and other erotica or even dabbling in art.