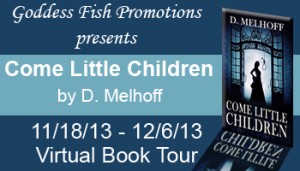 This post is part of a virtual book tour organized by
Goddess Fish Promotions
. The author will award a randomly drawn commenter a $25 Amazon or BN GC. You can see the other stops by clicking on the tour banner.
10 Things that Terrify Horror Author D. Melhoff
As a horror author, a common question that people ask is if anything frightens me. Let me go on record by saying yes, even horror writers have the potential to be spooked. True, we prefer to pass our fears along to our readers, but that doesn't mean we're immune to our own nightmares or some of the darker things that go bump in the night.
So here's a list of the top ten things that terrify me. Feel free to add your own in the comments.
10. Interactive haunted houses
If you've ever been to an authentic creep show or an interactive haunted house (Blackout, The Purge—hell, even Fortress Dracula), you know that it's like walking into a giant mousetrap designed by mankind's most deranged masochists. Note: Any attraction with signs outside that say "Don't touch the actors" is code for "Actors are going to touch YOU".
9. Paranormal experiences recounted by rational people
When your tinfoil hat wearing uncle tells you he's been abducted by aliens or witnessed a supernatural event, you can usually roll your eyes, change subjects, and think nothing of it. But when Bud, the 250-pound trucker who likes ice hockey and weightlifting, admits after a few beers to having seen a couple of girls hovering at the foot of his bed every night, you tend to curl up a little tighter under your own covers later that evening.
8. That one film you shouldn't have seen when you were a kid but you watched anyway
Come on, we all have a movie or two that we convinced the babysitter to let us watch which subsequently scarred us for life. Invasion of the Body Snatchers, Cujo, The Exorcist. For me, it was always The Howling.
7. Natural disasters
No matter where you live, chances are you're at risk of some sort of disaster that could turn your life upside down in a matter of seconds. Hurricanes, earthquakes, shark tornados. These things happen, and when the news starts issuing evacuation warnings, few things can seem scarier.
6. Underwater creatures
No matter how good of a swimmer you are, you're no match for the monsters of the deep blue sea. Personally, I don't like swimming because I hate that I can't see what's lurking right below me; given my overactive imagination, it should come as no surprise that I often think of the fact that my lanky, scissoring legs look like delicious seal treats to the encroaching Great Whites (even in public swimming pools).
5. Places where children have died
My father used to own a business in an old four-storey building, and sometimes the elevator would randomly stop in-between levels. Whenever that happened, his employees swore that they could hear a little girl singing in the distance. They eventually brought in a medium, who told them that a young child had committed suicide on the fourth level, and even though I don't know if they ever found out if it was true or not, it was enough to guarantee that I never went up that elevator again.
4. Talking to girls
Believe it or not, authors (even myself) are regular people who get clammy, short of breath and, yes, lost for words when love—or lust—is in the air.
3. Satanism
It's one thing to fool around with tarot cards and Ouija boards, but it's another to witness serious occult stuff in real life. When blood and the devil start getting involved, it's time to grab your coat and take the nearest cab home.
2. Scientology
Potentially scarier than Satanism.
1. Alzheimers
This was Stephen King's response to the question of what scares him most via his Reddit AMA, and I think that writers (or anyone, for that matter) would be hard pressed to come up with a better response. Again, if you have anything scarier, feel free to add it in the comments.
About the Author: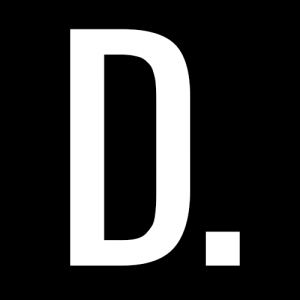 D. Melhoff was born in a prairie ghost town located an inch above the Canadian-American border. He credits King, Poe, Hitchcock, Harris, Raimi, and his second grade school teacher, Mrs. Lake, for turning him to horror.
Official Website: www.dmelhoff.com
Facebook: www.facebook.com/dmelhoff
Twitter: @dmelhoff
Google+: https://plus.google.com/113187803511896961240/posts
YouTube: http://www.youtube.com/user/dmelhoff
The Nolan morgue is more than just an ordinary funeral home. When their newest employee uncovers a supernatural conspiracy connected to a string of child murders, she must use every shred of her intelligence to stop a new breed of serial killer and escape the morgue alive.